December 11, 2014
Email Design from OpenTable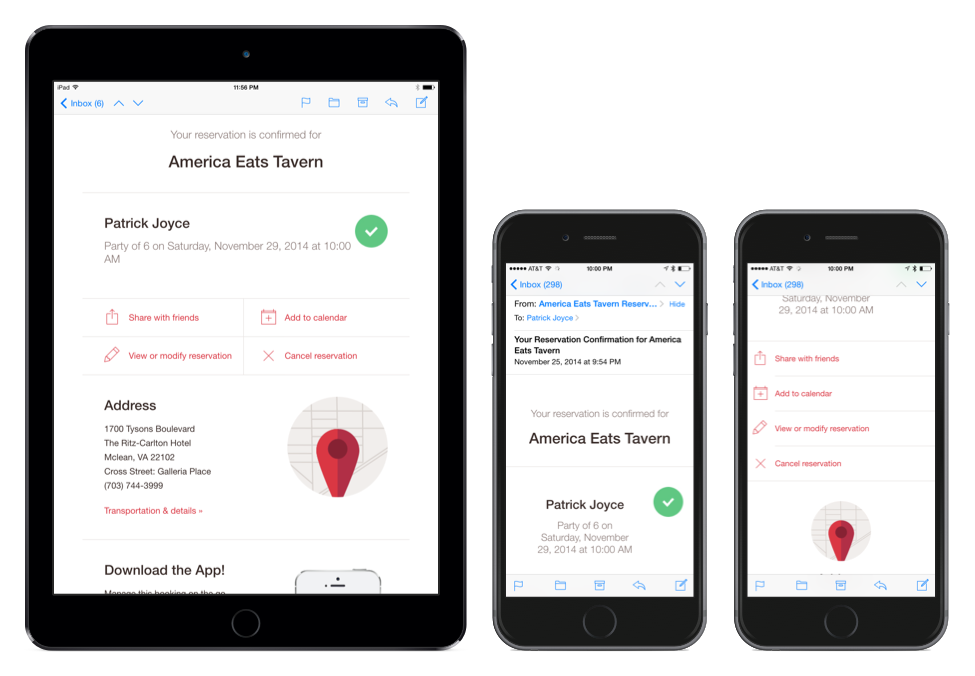 I very much like the new1 confirmation email design from Open Table. This design is clean:
It clearly presents the most important information (when and where your reservation is) and provides clear callouts to add to your calendar, share, change your reservation or cancel.
The design also scales from small screens to large screens with some light responsive techniques.
After the important information there is quite a bit of advertising, but because it is after the relevant information it doesn't detract from the overall experience.
At least new to me. I don't know when they launched this design. ↩
More Articles on Software & Product Development
"Agile" is an adjective. It is not a noun. It isn't something you do, it is something you are.
Nail the next two weeks. 26 times in a row.
Resist the urge to abstract until you've learned what is general to a class of problems and what is specific to each problem.